Well, we are at the end of the year. What a fun time it has been so far!! We're so glad to have all of the guest bloggers join us on this last theme for the year. There are so many talented artists here!!
As you know, this month's theme is "bokeh".
bo·keh
/b?'k?/
noun (PHOTOGRAPHY)
the visual quality of the out-of-focus areas of a photographic image, especially as rendered by a particular lens.
"a quick, visual survey of the foreground and background bokeh of a variety of lenses"
Every photographer seems to be obsessed with it. We love that creamy bokeh!! With it being December and Christmas right around the corner, it only seemed fitting to get those twinkling Christmas lights in the bokeh.
While I didn't think too far outside the box, I did have fun creating these images, and I tried to use a little variety in my lighting techniques.
My first image is basically just white Christmas lights out of focus. It has turned out to be one of my favorite images though. It just elicits that warm and fuzzy feeling.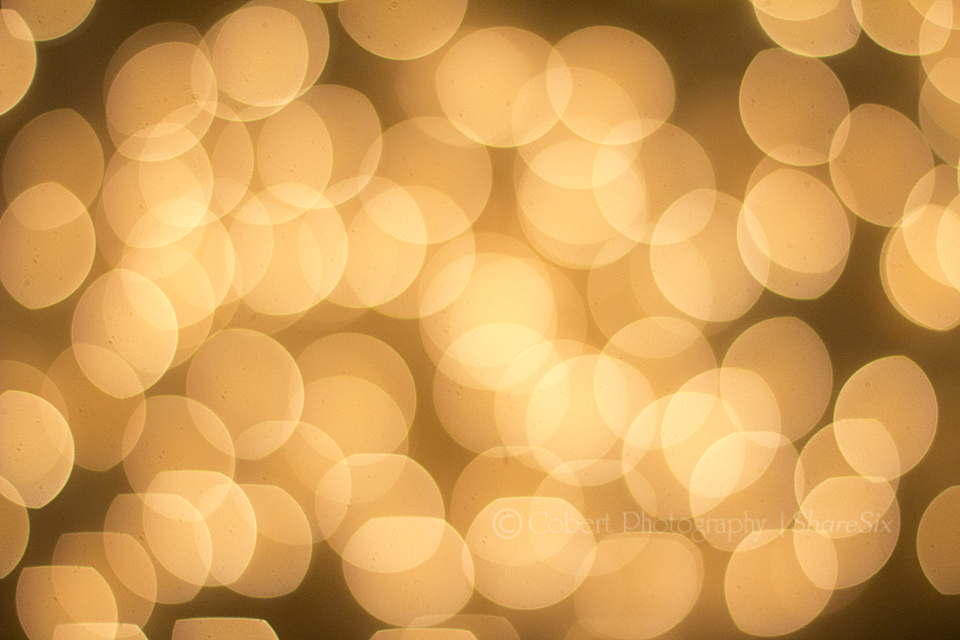 My second image is of my favorite winter necklace with Christmas lights draped in the background. I absolutely LOVE snowflakes!!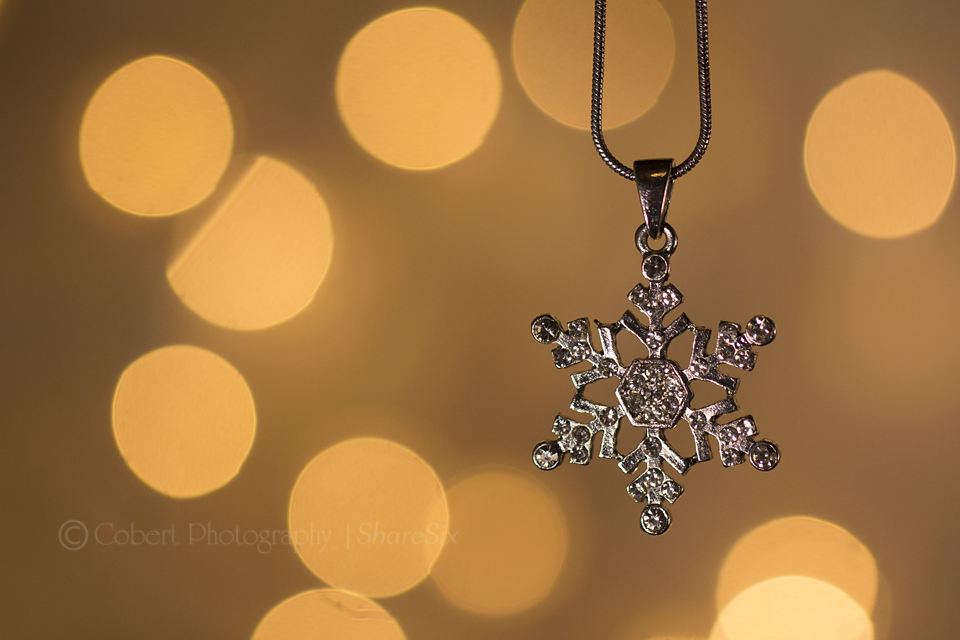 My third image is of my precious daughter. My kids were such troopers braving the cold so I could get some pictures.
My fourth image is just some colored Christmas lights out of focus.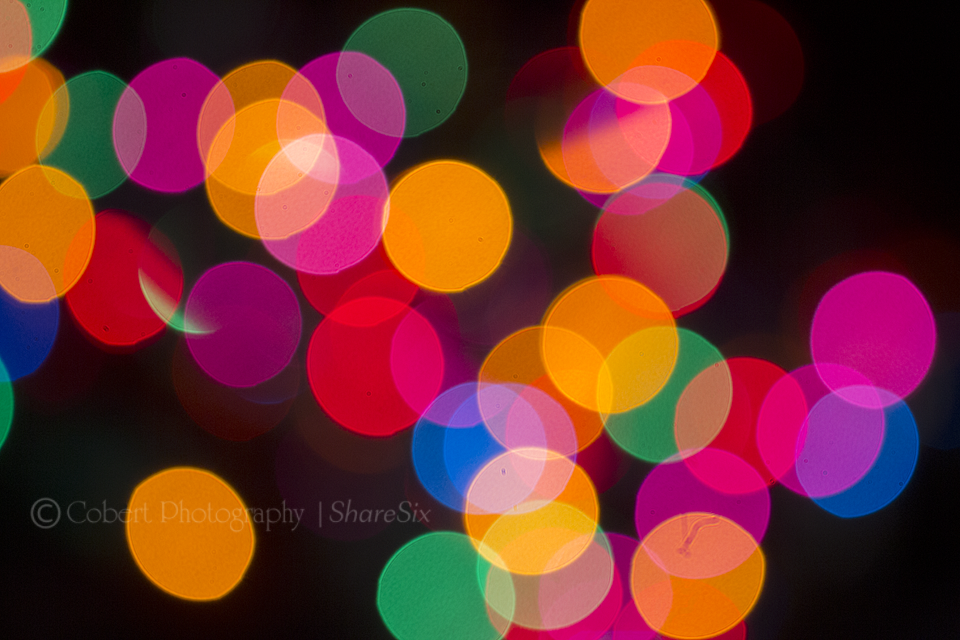 My fifth image is of some of my grandma's books and a mug. I saw this mug at the store a few weeks ago and it brought tears to my eyes. As I read the words, I heard my grandma speaking them to me. She'd always hold my hands and, because they were always cold, say "Oooh, your hands are so cold. You know….cold hands, warm heart."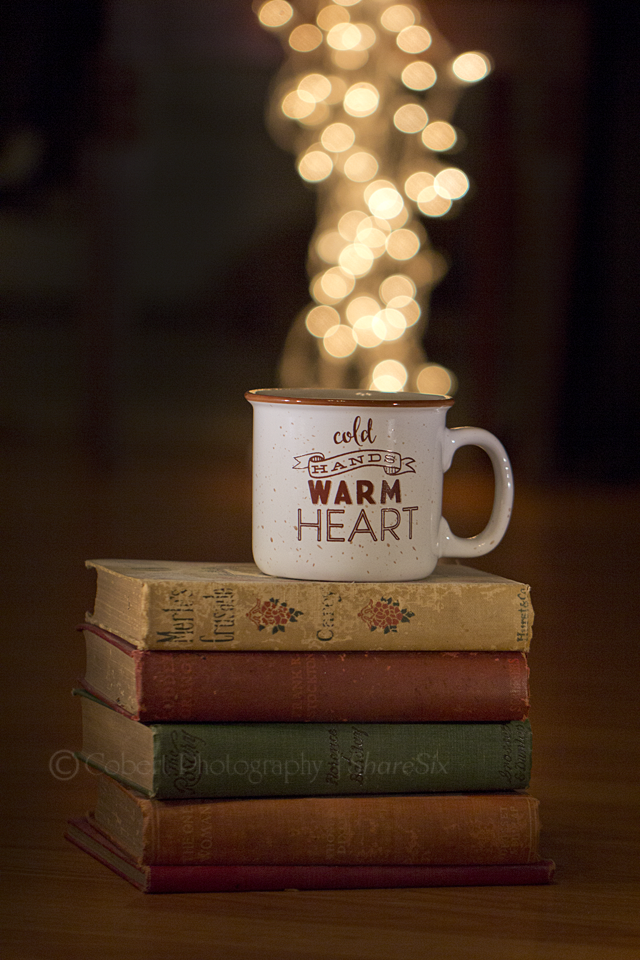 My last image is of my son. A while back my dad gave us his lanterns he had from Boy Scouts as a kid. I've been wanting to incorporate them into some pictures, so this seemed fitting.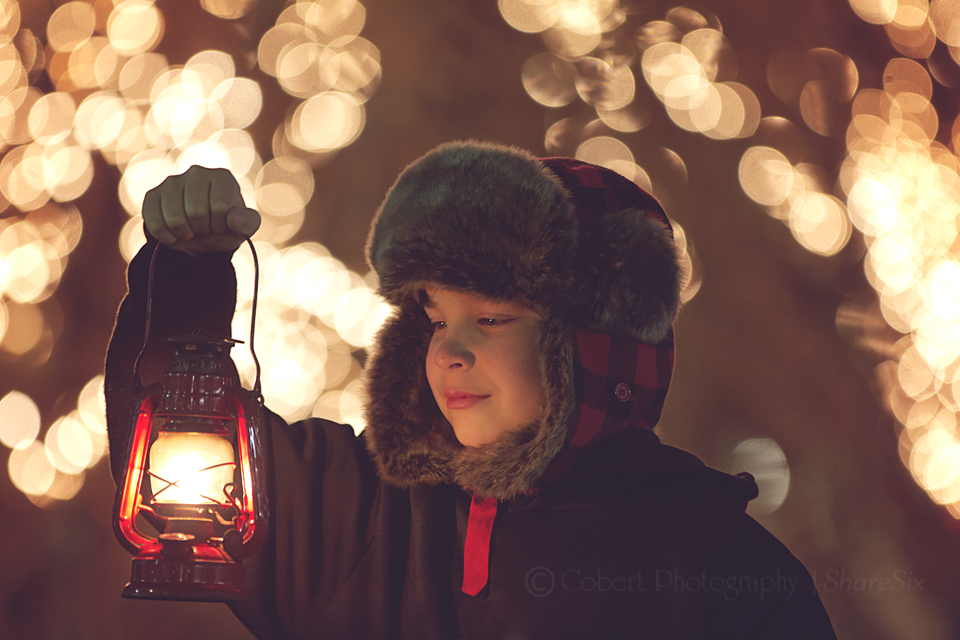 I hope you've enjoyed my images. Head on over to Sarah's blog next, then continue through to see everyone's take. Hope you all have a wonderful Christmas and a Happy New Year!!!