I chose this month's theme.  I live in the Midwest, in the middle of farm country.  I drive about 3 miles in any direction and I'm surrounded by fields of crops.  One of my favorite things about this time of year is seeing the combines out harvesting the crops.  If it has been dry enough, the dust kicked up creates an amazing haze around the combine.  At sunset, this sight is simply stunning.  I was hoping to capture that, but unfortunately it just didn't work out.  Another favorite sight of mine is driving after dark and seeing the lights of the combines out in the fields.  It's very neat!  Unfortunately I didn't capture that either.  I kind of dropped the ball this month, and of ALL months, the one in which I chose the theme.
My first two images are of a corn field still waiting to be harvested.
If you didn't know, which I'm sure almost all of you do, corn is a big crop here in the Midwest.
Next is an image of a hay rake.  My close friend and her husband are farmers.  I just love going out to their farm to hang out and take pictures.  Here's a little fun fact about me, as a little girl, I dreamed of growing up and becoming a farmer.  In fact, I still dream of moving out to the country and having a little hobby farm.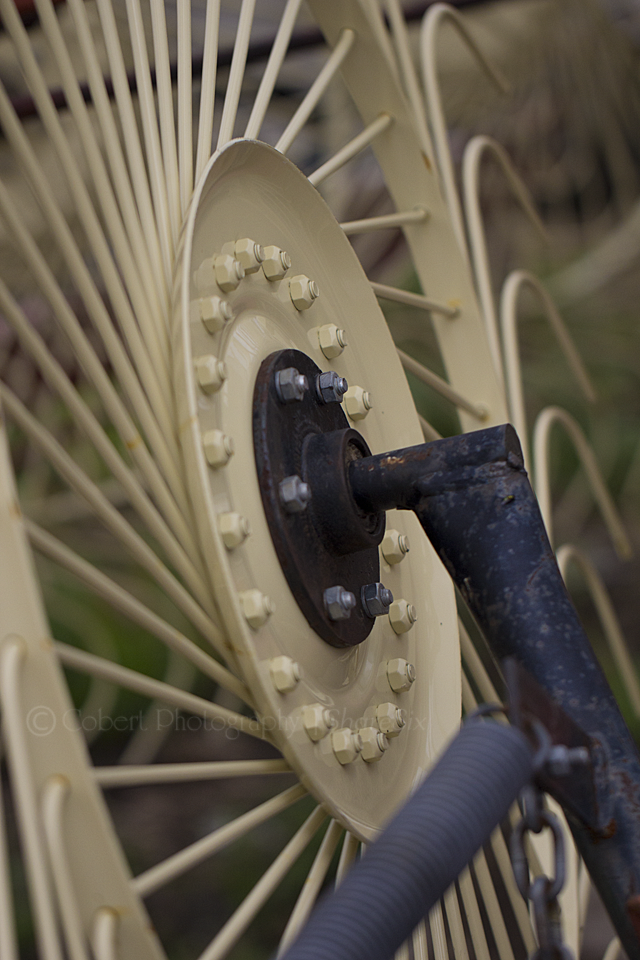 For those of you who don't live in my area, as I said, I'm in the middle of farm country….John Deere country.  Right down the road from my house is the John Deere headquarters.  People around here bleed John Deere green.  LOL  My dad actually worked for and retired from John Deere, so it's a little dear to my heart even if I'm not a farmer.  A John Deere hat is a must for a farmer out harvesting his crop. 😉
Here is some wheat waiting to be harvested.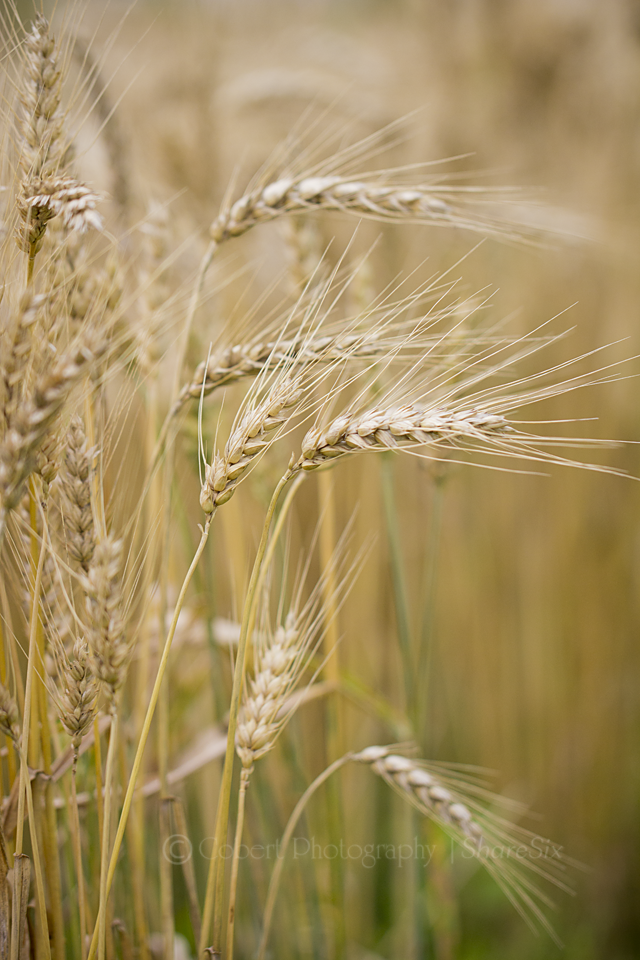 And last, after all of the harvesting is done, we join with family members to give thanks and eat of the bounty of the harvest (even if it's just what came from our backyard garden in our house in a neighborhood).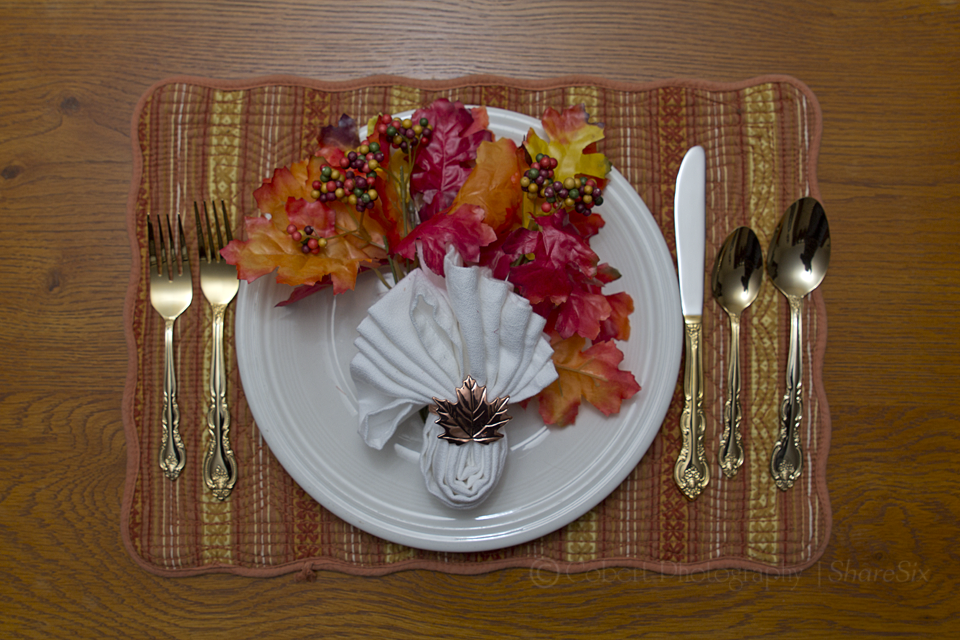 Thanks for stopping by to see my images!!  Head on over to Kathy's blog to see her interpretation on this month's theme!